Funking Up The Dance Floor Part 6
Alissia
Once in a while I step out of my smooth and mellow comfort zone to create a heavier, (electro) funk based sound on the Funking Up The Dance Floor series. If you'd ask me to do a gig at your local club, it would probably sound something like this. Enjoy the 6th part of
Funking Up The Dance Floor
!
When American disco faded because of the 'disco sucks' movement in the early eighties, European disco flourished, especially in Italy. The Italians created their own 'italo' sound with non-complicated sing-along hooks (often about space adventures) and dominating keyboards and electronic sounds. They were by inspired by electro pioneers like Kraftwerk and Giorgio Moroder. The British, Dutch, Germans, French and Belgians made some very good euro disco songs too. Popular disco artists like The Three Degrees and Donna Summer went to Europe to record albums with hit producers Stock, Aitken and Waterman, for instance. Those Euro Disco songs filled the gap between seventies American disco and the late eighties house explosion. Well-known European dance hits that are on this cloudcast are 'Let the music play' by Shannon and 'Happy station' by Fun Fun. The Japanese track by Momoko Kikuchi is from the City Pop compilation 'Tokyo Nights', out on Cultures of Soul next month. Sarcastalites is a new disco project in Amsterdam. The debut album of Sarcastalites, 'Spaces for Strangers', consists of eight, original tracks produced in a 1970s disco style, and it's being released by Cleveland-/ Amsterdam-based hip-hop label, Bullshit Night Records, on cassette + digital, on December 8th.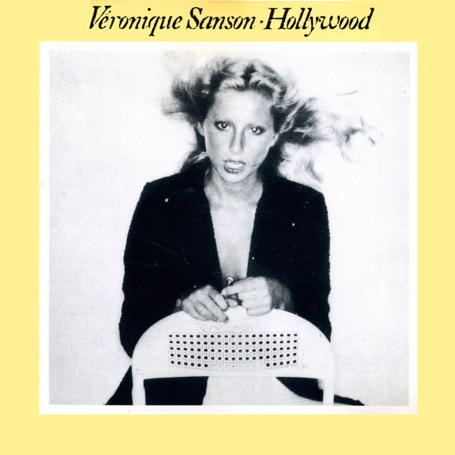 French singer Véronique Sanson began her career in the 1970s and became well known in France soon. Her world turned upside down when she met Stephen Stills of Crosby Stills & Nash. One day, during a recording session in Paris, she left the studio pretending to go buy cigarettes, but never came back... She flew overnight to the USA, where she married Stephen Stills. In LA, she recorded new music with superstar composers such as Ray Parker JR and Harvey Mason. 'Bernard's Song' from 1976 was the first single of the double gold album 'Hollywood'. In the reworked version on this cloudcast, Pulse selected and edited the best parts of the song, removing Sanson's verses in order to keep only the funky grooves.
Tracklist:
Sarcastalites
– Party People (2017)
Timeless Legend
– I Was Born To Love You (1980)
Bootsy Collins
– Bootzilla (1978)
Alissia
– Get Away (2017)
Corine
– Cocktail (2017)
Véronique Sanson
– Bernard's Song [Young Pulse Rework] (1975/2017)
Momoko Kikuchi
– Mystical Composer (1986)
Kimiko Kasai
– I Wish That Love Would Last (1982)
Sébastien Tellier
– Lovely Blonde (2017)
Five Letters
– Tha Kee Tha Tha (1980)
The Limit (Oattes Van Schaik)
– Say Yeah (1985)
Roosevelt
– Teardrops (2017)
Peter Jacques Band
– Going Dancin' Down The Street (1985)
Fun Fun
– Happy Station (1983)
Shannon
– Let The Music Play (1983)
Rollergirl!
– Eve (2014)
Minni
– Dark Horse (2017)
Incognito
– To Prove My Love (2016)