The Mellow Mixtape by The Smooth Operators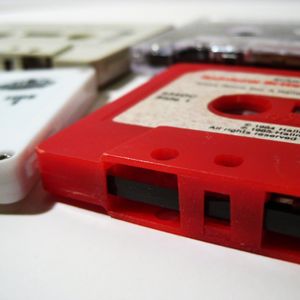 Feelin' Mellow?
The Smooth Operators
lead you through a selection of yacht disco, funky chill and modern soul. This mixtape contains tracks by California Flight Project, Average White Band, Leroy Hutson, Gary Taylor, Heat, Jim Spencer, Herbie Hancock and more. Enjoy this soulful and chilled out side of yacht rock!
Tracklist:
California Flight Project
- California Flight (1979)
Gary Taylor
- Just What I Have I Mind (1983)
Average White Band
- Whatcha' Gonna Do For Me (1980)
Beau Williams
- Stay With Me (1983)
The S.S.O. Orchestra
- Faded Lady (1977)
Heat
- Don't You Walk Away (1980)
The Gene Dunlap Band
- There's Talk (1983)
David Astri
- Get Down To It (1983)
Sunrize
- Come And Get My Lovin' (1982)
The Jones Girls
- This Feelings Keeling Me (1979)
Jim Spencer
- Wrap Myself Up In Your Love (1979)
Windjammer
- Tossing And Turning (1984)
Heatwave
- Mind What You Find (1982)
Pumphouse Gang
‎– Welcome Back Into My Life (1979)
Hummingbird
– You Can't Hide Love (1977)
Herbie Hancock
– Gettin' To The Good Part (1982)
Pablo Cruise
– Inside/Outside (1981)
Pieces Of A Dream
– Fo Fi Fo (1983)
Leroy Hutson
– A Lover's Holiday (1976)